Lewisham council dropped all but one of it's borough libraries in 2011.  Most have been picked up and operated independently since then, not least the New Cross Learning centre bang opposite Deptford Town Hall in New Cross High Road.
SPC have recently taken on support and development role to improve of the scope of network services available and help prepare for the "party in the park 2015" scheduled for late summer.
Meanwhile we have been keeping up with Marcell Mars during his residency at MaydayRooms this month where he will complete development of [let's share books] the Calibre plug-in which integrates with open reading library Memory Of the World. His assignment at Maydayrooms is to refine publishing processes and assist in the building of their growing archive catalogue and to promote awareness of the hosted collections.
So far during February we have been continuing network development in recently refurbished Spacestudios @ Deborah House whilst nurturing progress of a new studio building, Brickfields, where 100mb/s fibre service is being installed and which goes live at the opening early in April. This brings the number of spacestudios now equipped with broadband connectivity to nine with the tenth due soon.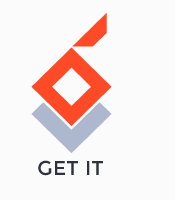 Two strands of the recent 'offline networks' panel @ Transmediale prove to be of ongoing fascination. Superglue.it and Qaul.net shed contrasting light on the needs for flexibility and ingenuity in community wireless networks with their respective product developments. Our very own SuperGlue unit is ready to use during this weeks Wireless Wednesday Workshop at bitspace. The Qual software is available for most OS and conforms a spontaneous network, reconfiguring the network adapters of your local PC's for wired and wireless interlinking. Both projects are still in development but show how small groups and individuals can make progress with open source code collaborations.